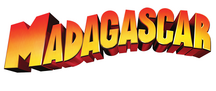 Madagascar is a computer-animated franchise produced by DreamWorks Animation. Voices of Ben Stiller, Chris Rock, David Schwimmer and Jada Pinkett Smith are featured in the films. The overall plot through the series follows the adventures of four Central Park Zoo animals who have spent their lives in blissful captivity and are unexpectedly shipped back to Africa. Now they must struggle to survive while attempting to return to New York City with the help of a crafty cadre of penguins. The series has now grossed over $1.8 billion, making it the 19th highest-grossing franchise of all time, the third highest-grossing animated franchise (behind Shrek and Ice Age), and the second highest-grossing DreamWorks Animation's franchise, which also enjoyed steadily improving critical favor with the primary film series.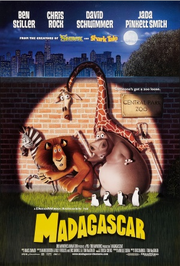 Madagascar (2005)
Edit
Madagascar, the 1st film in the series, was released in theaters
May 27th 2005. It was Directed by Eric Darnell and Tom McGrath and tells the story of four Central Park Zoo animals, Alex the Lion, Marty the Zebra, Melman the Giraffe, and Gloria the Hippo, who have spent their lives in blissful captivity and are unexpectedly shipwrecked on the island of Madagascar, with a tribe of lemurs, led by King Julien XIII (Sacha Baron Cohen). Despite the mixed response from critics, the film was a commercial success, grossing over $532 million worldwide.
Madagascar 2: Escape 2 Africa (2008)
Edit
Madagascar 2: Escape 2 Africa,
the 2nd film in the series, was released in theaters November 7th 2008. Directed by Eric Darnell and Tom McGrath, the film continues the adventures of Alex, Marty, Melman, and Gloria, who try to escape Madagascar, but they crash-land in Africa where Alex reunites with his parents and becomes rivals with an evil lion named
Makunga
(
Alec Baldwin
) and Melman reveals he is in love with Gloria, and is sad that she loves a local hippo named
Moto-Moto
(
will.i.am
). They face problems and overcome them. The film received mixed to positive reviews from critics, and grossed over $603 million worldwide, which is higher than its predecessor.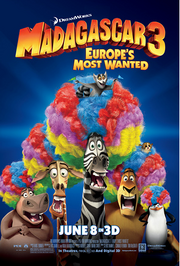 Madagascar 3: Europe's Most Wanted (2012)
Edit
Madagascar 3: Europe's Most Wanted, the 3rd film in the series, was released in theatres and 3D June 8th 2012. It was directed by Eric Darnell and Tom McGrath, along with Conrad Vernon. Alex, Marty, Gloria, and Melman are still struggling to get home to New York. This time, their journey takes them to Europe where they purchase a failing traveling circus as they become close friends with the staff like Stefano the sea lion (Martin Short), Vitaly the tiger (Bryan Cranston), and Gia the jaguar (Jessica Chastain). Together, they spectacularly revitalize the business even as the fanatical Monaco Animal Control officer Captain Chantel DuBois (Frances McDormand) relentlessly pursues them. In the end, the zoo animals finally get back to New York, only to find that they have grown too much in spirit to return to captivity, and decide to stay with the circus instead. The film received mostly positive reviews and more critical praise than the previous two films, grossing over $746 million worldwide, marking the highest-grossing film in the series.
Madagascar 4 (2018)
Edit
DreamWorks Animation CEO Jeffrey Katzenberg has stated that there is likely to be a fourth installment in the franchise. However, in June 2012, DreamWorks Animation's head of worldwide marketing, Anne Globe, said, "It's too early to tell. There hasn't been a lot of discussion about that." Eric Darnell, who co-directed all three films, spoke of the possibility of the fourth film, noting, "Two things have to happen. One is that the world has to want Madagascar 4, because if they don't want it, it doesn't matter what we do. And the other thing is even if the world wants Madagascar 4, we have to make sure that we have an idea that is incredible, that is great, that is unexpected. If the audience wants it and we have a great idea, we will see - maybe." On June 12th 2014, the film was scheduled to be released on May 18th 2018.
Spin-offs
Edit
Penguins of Madagascar (2014) Edit
Television series
Edit
The Penguins of Madagascar Edit
All Hail King Julien Edit
Television specials
Edit
Merry Madagascar Edit
Madly Madagascar Edit
Short film
Edit
The Madagascar Penguins in a Christmas Caper Edit
Characters
Edit
Critical reception
Edit
Box office performance
Edit
Video games
Edit
Ad blocker interference detected!
Wikia is a free-to-use site that makes money from advertising. We have a modified experience for viewers using ad blockers

Wikia is not accessible if you've made further modifications. Remove the custom ad blocker rule(s) and the page will load as expected.